Introduction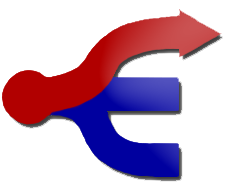 AoE Ringmasters are an easy class, but yet effective at farming.
I'll be going through the build, skills, the Equips and how to level in this article.
Build
STR : 15
STA : XXX
DEX : 15
INT : 15

In my opinion full sta is the best build for an AoE Ringmaster as this will provide you with the most defense and HP. adding INT doesn't add much damage so i won't consider adding any.
Skills
You should MAX the following skills :

Stonehand

Burstcrack

Prevention

Protect

Spirit Fortune

HolyGuard

Geburah Tiphreth

Merkaba Hanzelrusha
Distribute the other skill points to your preference.
Equipment
Until Level 75, you could use the NPC equips then I reccomend using the following green sets :

Pact/Paxt (Lvl 75) :
1/4: No effect
2/4: Def+20
3/4: Def+47, MP+15%
4/4: Def+47, MP+15%, INT+10

Shupon/Shrian(Lvl 90) :
1/4: No effect
2/4: Def+20
3/4: Def+47, INT+7
4/4: Def+47, INT+7, MP Comsumption-20%

Rimyth/Remingster(Lvl 105) :
1/4: No effect
2/4: Def+10%
3/4: Def+10%, Ranged Atk Block +10%, Short Range Atk Block+10%
4/4: Def+15%, Ranged Atk Block+15%, Short Atk Block+15%, Add HP+15%

This is the best set you can get as an AoE Ringmaster Upgrade it as much as you can.

As for the weapons,
Try getting either a Angel stick or a Legendary Golden stick. I reccomend the Angel because it gives you 10% extra HP. you can also go with the LGS it will give you more damage. For the people wanting more HP, use a Guardian Stick. It will give 15% HP, but will reduce your damage by a bit. The Guardian Stick is highly reccomended.

For the jewelry, I recommend Stam ring-Plug-Gore-Plug-Stam ring.
Leveling
From 1-28, you'll have to fight 1v1.
From Level 28-80:
At level 28, you'll get Burst Crack your first AoE skill.
Gather the Mobs use Stonehand, use Burst crack repeat. If possible, have a tanker to help you in the first floor of the Forsaken Tower.
At Level 30 you'll get prevention this skill will restore your hp by 100% whenever your hp gets down to 10%.
So now gather the mobs cast Prevention, cast Stonehand Burst Crack and repeat.
At Level 80, you will gain your AoE skill as a ringmaster, Merkaba.
From now on you will gather the mobs cast Prevention, Cast Merkaba repeat. Be sure to use Spirit Fortune to increase your damage!