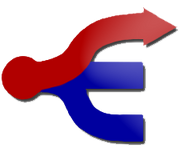 This Article is missing details.
Or..
This Article needs no more editing! It's done!
What is the use of putting the Complete/Incomplete icon in articles?
It allows frequent editors to know whether this Article is worth editing/needs editing or is complete and therefore needs no more work.
How do you put it?
For incomplete:
[ [ File:Disambig_icon.png|frame | This Article is Incomplete! Please edit it and finish it! ] ]
For complete:
[ [ File:Disambig_icon.png|frame | This Article is Complete! Please do not edit it unless otherwise! ] ]